First Person Shooter is one of the most popular gaming genres out there. Every time a shooter comes out on the Wii, PS3, Xbox 360, or PC, we expect more and more in terms of graphics, story and gameplay. In a rapidly growing genre, it pays to know the best from the rest, so we're here to help!
Here are five shooters on the PS3 that blew gamers away.
#5: Far Cry 2
This sequel to the original game has been a long time coming, with years between releases, and this latest venture has done much to improve on the franchise. Far Cry 2 offers a satisfyingly lengthy single player campaign and impressive multiplayer. Stealth is the ploy here, as you creep around heavy forest and jungle settings to catch sentries off guard. The Far Cry series is looking better than ever, and is a must for FPS fans.
#4: Call of Duty 4: Modern Warfare
While the first three Call of Duty games were strictly WWII shooters, 4 took an interesting turn with modern warfare. Single player campaign is a little on the short side, but there's plenty of reason to come back for solid online multiplayer. But one of the most noteworthy aspects of the game is the Call of Duty 4 Engine. In the game's detailed maps, it's possible to shoot a small, empty can lying on the ground and watch it bounce and roll. Also, shoot a car in the right spot and it will explode in a gorgeous display of realism.
#3: The Orange Box
The Orange Box is perhaps the best purchasing deal in gaming history. The package includes Half-Life 2, Half-Life 2 expansion episodes 1 and 2, online multiplayer mod Team Fortress 2, and a game made from the Half-Life 2 engine called Portal. So that's five games for the price of one- not bad eh?
As is usual for the series, Half-Life 2 follows scientist Gordan Freeman trying to survive after an outbreak of deadly creatures; the results of science experiments gone very wrong. The entire game takes place from a first-person perspective, as our hero tries to put things right and escape the hell-hole all at once.
Team Fortress 2 is simply a multiplayer mod, with different character classes and abilities. The grahpics have been shaken up a bit this time around, going for a more cartoony, cell-shaded look, a trend that seems to be popular in current gaming.
The last game the package features is Portal, a strange concoction of FPS and puzzle game. Meet the portal gun, which you use to teleport objects and yourself between certain areas. You don't have to be a fan of puzzle games to enjoy this, even if it technically is one. It has to be seen to be believed.
#2: Bioshock
Hailed for its dark and immersive storyline, BioShock takes you deep into the forboding and dangerous world of Rapture. Bioshock combines all the key gaming elements you could want, from pulse- pounding action, wide exploration and intriguing puzzles. The PS3 verson also secures exclusive content and a new difficulty setting. Now, go play it!
#1: Resistance 2
A Playstation exclusive from celebrated developers Insomniac, our top choice here is Resistance 2. The first game's storyline invloved an alternate timeline where instead of WWII taking place, an alien species invaded earth.
With the threat returning once again, Resistance 2 throws you into two gratifying campaigns, alwell as offering the mandatory multiplayer options. Resistance 2's online multiplayer takes the biscuit though, offering a much smoother flowing gameplay than any other around.
With Resistance 2 currently ruling the roost, it can't be long until another title ccomes along in this increasingly popular genre.
Psp downloads -
Download Psp Games, Psp Movies, Psp Tv Shows, Psp Software, Wallpapers.
more Psp downloads -
Millions of Psp games, fast game downloads
Lets take a look back at 2008 and rate the best games to have graced the Wii console- a perfect checklist for if you missed any of these must have games!
#5: De Blob
DeBlob is a platformer based on the indie developed game of the same name. In it, the player stars as a small, colorful blob in a world being taken over by Nazi-esque gray blobs, bent on ridding the world of color forever. Your objective is basically to go from level to level, plopping yourself into different colors of paint and spreading color across a dull, gray city. This game supports multiplayer you so and your friends can get involved in the messy action!
#4: Guitar Hero World Tour
The fourth installment in this global phenomenon brings is doubtless the best so far, especially for the Wii. Introducing downloadable content to the mix, World Tour allows four way play online and supports Mii tour, adding a cute yet extremely addictive option to the guitar strumming mayhem! Throw in all the usual perks and excellence associated with the earlier games and you have an extremely worthy package!
#3: Mario Kart Wii
This major franchise needs little introduction, With Mario and friends now having rampaged in their cute little karts across the years and consoles! This latest installment for the Wii introduces a mix up on the vehicles, allowing some players to utilize bikes, and also introduces online play to the game. This function has won wide critical acclaim, with Mario Kart being an extremely popular and crowd pleasing title, bringing the action online is a master stroke.
#2: No More Heroes
Here's a game for the more mature Wii players out there, as you take control of the supremely named Travis Touchdown, a canny fellow who happened to secure himself a lightsaber over the internet! He then takes a part time job as an assassin, offing the top ten hired killers in the business.
Traversing an open ended world either by foot or by motorcycle, the fighting in this title is fast, frantic and combo-orientated. Players also make extensive use of the Wii remote to grapple and deal with foes close up.
No More Heroes is a great achievement and a must-have for those who have been waiting for the mature experience on the Wii.
#1: Super Smash Bros. Brawl
Another Mario title here, and its no secret that we love this game. The latest in the Super Smash series sees a large number of popular characters return to the mayhem.
Much like other reiterations on the Wii, Brawl is the first in the series to support online play, a feature that fans have been crying out for for years. And it doesn't dissapoint- there's nothing quite like pummeling those cute and cuddly characters whilst imagining some guy screaming at the screen from half way across the world!
Wii music, Wii Games -
Unlimited Wii Downloads
Do you want to run the Homebrew application safely on your Nintendo WII? How about playing downloaded games and DVD`s? -
Unlock Your Wii Safely With Homebrewinstaller
Nintendo's Wii has been a controversial gaming platform. It has sold in massive amounts, with it being out of stock consistently for nearly a year after its release. However, gamers have many complaints about it, with the majority saying that they, as "hardcore" gamers have been left out when it comes to games for the Wii.
This year sees yet more releases for the console that has took the world by storm, and yes most of these will be aimed at the casual gamers who own a Wii, however, there are some games that have been designed for the hardcore gamer, and these are them.
#3: MadWorld


An extremely bloody gorefest on the Wii, doesn't sound right, right? Well, Platinum Games, will have you believing differently as it prepares to release
MadWorld
this year on the Wii. The game sees players take on the role of Jack, who is a contestant in a game called Death Watch, and it is your job to win the game, or die trying.
The visuals are very reminiscent of scenes scene if Frank Miller's Sin City books, with black and white graphics dominating the screen, except for the splattering of crimson of blood. The gameplay relies on strategic and gruesome combos being pulled off using the Wii Remote.
MadWorld is truly a unique game, both in its visual style and its gameplay style, so if you are looking for a game that moves away from the cuddly and friendly face of Nintendo first party games, look no further than MadWorld, expected to be released this March
#2: Sonic and the Black Knight

Sonic was an icon of the 16 bit generation. But since the move from 2D to 3D Sonic has had a rough time, with more than a few mediocre games over the recent years. Yet Sonic and the Black Knight seems to be turning things in the right direction for our beloved spiky hedgehog friend.
Sonic and the Black Knight follows the Story-Book style of the spin-off series that Sonic and the Secret Rings began, seeing Sonic embark on an Arthurian inspired adventure to end the Black Knights reign of evil. Sonic dons a sword and gauntlet to defeat evil knights that plague the lands. The combat sees Sonic pulling off spinning and slashing manoeuvres whilst flying through the air to defeat his opponent.
The game boasts graphics unlike anything seen in platformers yet on the Wii, as you race over green plains, thousands of blades of grass flow back and forth in the breeze. Sonic fans everywhere can look forward to the game's release thi March.
#1: Tenchu: Shadow Assassins
Tenchu has being flying the ninja-based stealth-action game flag for many years now since its arrival on the PlayStation. after along absence of Tenchu games, 2009 sees Tenchu arrive on the Wii, with Tenchu: Shadow Assassins, and will attempt to deliver many aspects that have been the norm for games of late.
Tenchu will envelop gamers into 13th century feudal Japan, which has been recreated beautifully on the Wii. Tenchu: Shadow Assassins sees you again helping the troubled Lord Gohda's realm, as betrayal is rife through the realm. It falls to you to restore the peace back to the realm.
To do this, there are many different stealth kill options for different situations, and a stealth system where players can slip between dark areas, such as bushes to create ambushes or to evade enemies.
Shadow Assassins is available now, and is one stealth action game you should not miss out on.
Wii music, Wii Games -
Unlimited Wii Downloads
Do you want to run the Homebrew application safely on your Nintendo WII? How about playing downloaded games and DVD`s? -
Unlock Your Wii Safely With Homebrewinstaller
Both the PS3 and Xbox 360 owners are in for a treat this year, actually quite a few treats. This year will see the release of a lot of great titles, but here are three action game in particular that are sure to stand out from the crowd.
#3: Wet
What kind of game demands that the character's body should be modelled separately? The answer is one of the most over-the-top action-based games ever, that involves dozens of acrobatic moves and abilities.
Wet also sees its story script written by a long-time writer for the tv series 24, which indicates we are in for a rare narrative treat. For obvious reasons the story is scarce, but what is known is the star is a female bounty hunter named Ruby, and can pull off some awesome moves. These over-the-top abilities range from whipping out your pistols and firing at two enemies at once to firing your guns while sliding down a ladder, upside down. Often combat will require the use of the sword Ruby carries, which allows the player to pull off more awesome special attacks.
A2M promised us a new title, however, due to Sierra Entertainment being taken over by Activision, the title has been dropped. To A2M's credit, they stuck with the game as they were so far in the development of the game and are now seeking a new publisher. Let's hope someone takes a chance on Wet so we can not only get to play this extraordinary game, but to have a new Heroine in the male dominated gaming world!
#2:
Third person shooters have changed little over the years, Damnation sets out to try and change that. Damnation not only presents an interesting and compelling story, but some unique gameplay mechanics that makes it stand out from the crowd.
DamnationDamnation is still very shooting-heavy, but it also relies on Prince of Persia style exploration and platforming when it comes to traversing the environment that are in the game. The combat system is fascinating in that
Damnation relies on Prince of Persia style exploration and platforming, when it comes to traversing across the environments that are present in the game, but also offers a fascinating combat system that allows for a lot of potential on and offline. You can hang from various kinds of structures, and fire with your free arm, as well as the ability to cling to surfaces, making it possible to hide from enemies until the perfect moment to strike.
Damnation looks to be a promising game and is set to release in mid April.
#1: Alpha Protocol
Alpha Protocol's developer Obsidian, are very experienced in creating Role Playing Game with previous titles like Neverwinter Nights 2 and Star Wars: Knights of the Old Republic 2, both games receiving great reviews. And it is to no surprise that Alpha Protocol is an RPG, in fact it is an espionage RPG, with it being described as a futuristic Bourne Identity experience, with players being able to customize their appearance and the decide on the choices their character makes.
Obsidian has promised an amazing sense of immersion in the game, as well as incorporating features necessary to an espionage game, like stealth, close-combat, long-range weaponry and also an open sand-box style world. As an operative in the game, certain decisions means life or death for your character, and making then right choices on clothing and equipment can make all the difference.
Alpha Protocol has been anticipated for a long while, and is set for a release this summer.
3 Greatly Anticpated PS3 Sequels Coming 2009
Microsoft's Xbox 360 has, for a while now, had some of the best exclusive games, with Halo and the Gears of War franchises being hugely popular with gamers, making their sequels hotly anticipated. However, what does the Xbox 360's main rival, the PS3 have? A list of the upcoming titles that are going to be released this year, exclusive to the PS3 platform, was released, and of those games that made it to the list, here are three sequels that people have been waiting to play for many, many years.
#3: Dark Cloud 3
Details of this sequel have been kept under wraps by the developer Level 5, and information is scarce. Dark Cloud, the first game in the series, was released on the PlayStation 2 and was much like a light-hearted RPG dungeon-crawler. Its unique selling point was it's weapon levelling system, which over the course of the game gained XP and could be fused with magical objects, which could lead to completely new weapons being created. Depending on what objects you fused with the original weapon, gave the weapon a new look and abilities. This key feature provided a lot of replayability for RPG junkies.
Dark Cloud 2, was a much more open game and introduced a companion to your adventures, who you could switch with during the game. Each of the characters you controlled in the game had it's strengths and weaknesses, so you could choose the appropriate character in any given situation. Dark Cloud 2 also expanded on it's worl-building system, however, many people considered it to be in a negative way and ultimately affected parts of the game, where complicated world-building objectives were put in place that were mandatory for progression through the game.
In taking on the criticism that was taken from the second instalment of the Dark Cloud series, developer Level 5 have promised that Dark Cloud 3 will be less complicated and more meaty than it's predecessors. Seeing as fans still played and adored the previous instalments of the Dark Cloud franchise, gamers still look forward to the latest game more than ever.
#2: Yakuza 3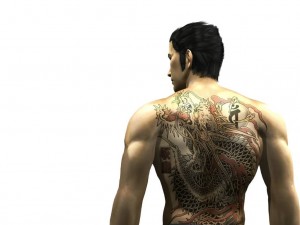 Yakuza is a popular sand-box style adventure franchise, much like the popular Grand Theft Auto or the Saints Row franchises, that is extremely well known in Japan. The game's tend to put more emphasis on storytelling using a more dramatic approach than most western sand-box games like GTA.
The level of detail put into the Yakuza series is phenomenal, with some people commenting that the virtual city of Kamurochou, is almost a realistic and visual representation of the real-life city it was based on, the city of Kabuchiko. To do this, Sega met and worked with around 20 different companies and agencies to create the most realistic environment as possible, and that was for the PlayStation 2.
With the PS3, Sega has made many steps in the same direction, to try and replicate that type of immersion for Yakuza 3 on the PS3. As the main character, Kiryo Kazuma, you can travel around the city and walk into a karaoke store and play the karaoke mini game. You are not just limited to karaoke either, there are darts, bowling, roulette, blackjack, billiards and even golf mini games scattered throughout the city. The developers say that some of the mini games like the golf mini games, are more like a whole game in its own right and can be played as one.
These mundane abilities and interactions combine seamlessly with the combat system, whcih allows you to perform spectacular martial-arts abilities, and new moves can be gained by simply observing people use them in dark back alleys when mugged.
So far all Yakuza games have never failed to impress and engage gamers into it's world, and no doubt Yakuza 3 will continue, with it looking the most immersive yet.
#1: Killzone 2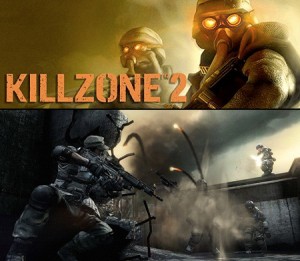 There isn't long left till the release of the hugely anticipated first-person shooter, Killzone 2. Killzone was a popular, unique yet flawed FPS on the PlayStation 2. However, Guillera, the developers of Killzone, seem to have turned around the fortunes of the series with the visually impressive
Killzone 2
.
Killzone 2 excels in it's realistic tactical presentation, with gamers who played the pre-release demo at a showing, remarking that in one level it was cool to blow up a barrel near a group of enemies, but later regretted it as the area filled with blinding smoke from the resulting explosion and enemies poured in and opened fire.
A mechanic that is lacking in most FPS's is a cover system, Killzone 2's new cover system is a blessing to the franchise and works extremely well when faced with numerous enemies. It allows you to lean up against objects that could provide cover, and peek over or around the cover and shoot with out exposing yourself, much in the same way as the Gears of War cover system worked.
One of the most impressive features of Killzone 2 is undoubtedly it's graphics, which could possibly be the best graphics seen on the PS3 yet. This is down to Guerilla's advanced engine, which allows for just about everything on the battlefield to cast a shadow or reflect a light, which presents a whole new level of realism that gamers cannot wait to experience.
Psp downloads -
Download Psp Games, Psp Movies, Psp Tv Shows, Psp Software, Wallpapers.
more Psp downloads -
Millions of Psp games, fast game downloads
Although Super Mario Galaxy was released quite some time ago for the Wii, it remains one of the most popular and undisputedly enjoyable games available for the console. This game is well worth looking into if you're one of the unlucky few not to have played it yet.
We join the fray as, shock horror, Princess Peach is kipnapped by Bowzer once again. Mario drifts out to space, and is saved by star-like creatures called "Lumas". The Lumas take Mario to what they call their "mother", Princess Rosalina, who informs Mario that there is a way to save Peach. Mario must go and gather enough Stars to power the space station. Once they have enough power they can sally out to rescue the beleaguered princess.
Super Mario Galaxy features a massively innovative level design, prompting our hero to negotiate every kinda of landscpae imaginable. By the time we're done, Mario will have swam, ice skated, ridden sandy tornadoes, and even performed a balancing act atop a bouncy, rolling ball through the game's amazingly vast amount of levels. The game also includes a transformation system which Mario can utilize to take the form of fire, ice and even a ghostly apparition. Negotiating gravity itself to hop from planet to planet, Super Mario Galaxy takes the franchise in a refreshing direction  beyond the confines of its earlier platformers.
Much of the gameplay has to be seen to be believed, but rest assured that this title won wide critical acclaim, with many top sites stating Super Mario Galaxy as the very best game of the year. Galaxy was competing against games like Halo 3, Mass Effect, Assassin's Creed, Rock Band, and Bioshock.
So there you have it. Super Mario Galaxy is one of those rare, timeless games that you simply cannot afford to miss!
Wii music, Wii Games -
Unlimited Wii Downloads
Do you want to run the Homebrew application safely on your Nintendo WII? How about playing downloaded games and DVD`s? -
Unlock Your Wii Safely With Homebrewinstaller
When initially released, the Nintendo Wii was not seen favourably by First Person Shooter developers, in belief that the new console didn't have the means to support such games. In spite of earlier attempts, The Conduit is set to change this viewpoint once and for all.
Curiously for the Wii, developers are promising visuals to equal those found on the PS3 and Xbox 360. The developers of The Conduit have created what is called the Quantum3 engine, capable of utilizing features that gamers have come to expect from the more graphically powerful consoles. These features are set to include bump mapping, material based bloom, dynamic water effects, and color gloss maps. These features are relatively unheard of within the Wii, and testers have thus far praised the ongoing development.
Control throughout the game is also a point on which the developers have laboured hard. Not only will the game utilize the WiiMotionPlus attachment for more accurate aiming, but the game's controls themselves are completely up to the gamer, allowing players to adjust and edit the controls to what they see fit.
This brings the Wii to an advantage once again. The fact that the console is already famed for innovation is no secret, but it now looks to be catching up with the other consoles by way of graphics and visuals. But this development is not the be all and end all of FPS. When a representative of the first-person shooter developer Epic was asked whether or not they would be developing for the Wii, their answer was, "Why? That would be like a step backward!"
It is important for developers to remember that graphics are only a small part of the gaming puzzle, and by no means lead to the success of a title on their own. Gamers know that when developers focuse on making better and better graphics, they are prone to completely overlook opportunities for innovation in gameplay. Striking the right balance is the key to success in this area.
Wii music, Wii Games -
Unlimited Wii Downloads
Do you want to run the Homebrew application safely on your Nintendo WII? How about playing downloaded games and DVD`s? -
Unlock Your Wii Safely With Homebrewinstaller
When choosing a console, the choice is usually straightforward, with a single calibre of console to choose from. However, the Xbox 360 is not so simple, with varying packages and models to choose from, it can be a daunting task.
There are currently three different models of Xbox 360 available: Arcade, Pro, and Elite. Each vary significantly in features, options, and most importantly, price. Take a look at the following descriptions to see which would best suit you.
The Arcade model is the cheapest, and at first glance would be viewed as a great deal. However, looking closely will reveal a number of drawbacks. Firstly, the selection of games included aren't so great and are mainly meant for online play, which incurs further cost. Secondly, the console has no internal memory, meaning a memory card is also a necessary buy.
Next we have the pro model, which are supplied with 60GB of internal hard drive memory. In many cases, what it actually really comes down to is memory, and chances are that the Pro is exactly what you need. Not too much, not too little, and at an affordable price. But if you really want to get the most out of the system, there is always the Elite.
Xbox 360 Elite is the highest calibre of model on offer. They are distinguished by their black coating and boast 120GB of internal hard drive memory, for a small price more than the pro.
The spending is not over yet though! You should probably be informed that each Xbox 360 comes with a Silver Xbox Live Membership. With a Silver Membership, you can download demos and content, etc. But if you or the recipient of the Xbox wants to play online games, you will need a Gold Membership.This asks an initial sign up price and then periodic payments to upkeep. This can incur quite a charge as the months go on, and so one must consider the merits of playing online and whether it is worth the price.
Reassuringly expensive? Well you don't need us to tell you just how popular the Xbox 360 is, so they must be doing something right!
Xbox repair -
Xbox 360 repair guide
guide to repairing your Xbox 360
Xbox 360 guides, downloads, backups -
Everything for Xbox 360 - free newsletter
The current console war is more hotly contested than ever before during the 7th generation of gaming. The console giants currently battling for domination are the Playstation 3, Xbox 360 ans Nintendo Wii. So, how do you find out which one is right for you? Well, you compare. We will start with what is probably the most popular of the three, even if it is not the most bestselling.
Xbox 360: The first of the seventh generation consoles and arguably the most widespread and popular. The 360 was the first to pioneer the amazing and groundbreaking graphics we've come to expect from next gen consoles, and also introduced us to Xbox Live, a place to download emulated games and buy additional content for existing games. This has since been imitated by both Sony(Playstation Network) and Nintendo(WiiWare, Virtual Console, and Nintendo Wi-fi Connection). However, both the Sony and Nintendo versions of this function are completely free to use and play, whereas Xbox Users have to first upgrade to a Gold membership, and then pay additional subscription fees. Having to pay for functions that the competition offers for free is a serious mark down for the Xbox 360, however superior this function is claimed to be.
Xbox Live is widely considered superior to both Sony's and Nintendo's online networks. But do a few exclusive features alone justify the cost? Is it worth it? If you think you are an X360 guy, it's something you are going to have to consider carefully, because the cost of such a venture really adds up in the end.
Wii: For the Wii, Nintendo gambled on a completely new gaming direction. Realising that the gaming community is fast paced and fickle, the developers wanted to make a console that would last, and which would not be judged solely for graphics performance. Thus was born the Wii, a console that eschewed graphics dominance in favour of a revolutionary motion control system.
So if you've been playing games a long time, the Wii might be the thing you're looking for. Not only because it provides a refreshingly unique control scheme, but because you probably used to play many of the games now available on the system's online Virtual Console network. NES games, Super NES games, Nintendo 64, you name it. There are even a few Sega Master System and Genesis games, like Sonic The Hedgehog. Many of the games are surprisingly cheap, and can be stored onto an SD memory card. Never got to own all the old Zelda games? Now you can.
The Wii has gained most popularity through being a 'party console', a great interactive experience that brings together friends and family, introducing gaming to those that might never have previously considered it. At the same time, this notion is also what can bring the Wii down in the eyes of certain gamers, viewing the console as something of a novelty item used for throwaway fun rather than serious gaming.
Playstation 3: The Playstation 3, despite having a shakey start with a host of lacklustre games, is really starting to come into its own. Generally perceived to be the best technological investment amongst the consoles, the Playstation 3 offers a wealth of functions all built into one station.
Each PS3 contains a built-in Cell Processor at 3.2 Gigahertz. It has the potential to process information at a speed unlike any other console. Not only that, but the PS3's Blu-ray discs can hold up to 50 GB. That means it's game's also have the potential to contain almost four times more information than any other console's discs.
The PS3 also has a built in Blu ray DVD player, the home movie system successor to the DVD players of today. Blu-Ray may not be so widespread at this time, but over the next couple of years the system is set to take over , in the same way that DVD took over the VHS market. The Playstation 3 really does need to be coupled with a HDTV to get the full effect from the console, displaying the maginificent games and movies the way they should be seen.
All three systems are extremely powerful and popular consoles, and so deciding between them really is a matter of choice. Take a look at the games they offer, the functions they utilize, and decide which best suits you!
Download Games -
Unlimited Games Downloads
Copy your video games -
Make Back Up Copies Of Your Favorite Video Games
Satellite TV on Your PC - Get over 3000 STATIONS on your PC or Laptop! -
Instantly Turn your Computer into a Super TV


Who among the gaming culture hasn't heard of the Street Fighter series? None surely! But for those who have yet to experience the best arcade fighting experience, with Street Fighter II being the standout in the list of Street Fighter games, newcomers have Street Fighter IV to look forward to. Street Fighter IV sees the series move from 2D to 3D, however keeping the brilliant art-style. We see familiar characters like Ryu, Ken, Chun-Li, Sagat and M. Bison return along with a host of new characters - the sultry Crimson Viper, the monstrosity Rufus, lucha libre wrestler El Fuerte and burly Frenchman Abel.



With the usual basic features that are expected from arcade to home fighting game ports, such as Versus and Training modes, Capcom have created plenty of console-exclusive modes and features, new to the world of Street Fighter. Challenge Mode includes 3 main categories, Time Attack, Survival and Trial. Trail mode is the stand out feature in Challenge Mode, where it teaches you to play Street Figter IV by making you complete specific combos for each character and is a must play for newcomers to learn how to play effectively. New to this generation of fighting games is the online mode, where you can challenge players from around the world, and Street Fighter IV packs it in as well. So, once you've mastered those combos you can try and take on the world!

Street Fighter IV does not bring a new form of fighting game to the market, instead it does everything we expect from a Street Fighter game as well as fighting games in general and does them right. Everything about Street Fighter, from the characters, animations to the game modes feel like its done with precision and care. This is why Street Fighter, when released, will be the biggest fighting game of the year and will triumph over what has been before. 

Download Games -
Unlimited Games Downloads
Copy your video games -
Make Back Up Copies Of Your Favorite Video Games
Satellite TV on Your PC - Get over 3000 STATIONS on your PC or Laptop! -
Instantly Turn your Computer into a Super TV