Retro Arcade Joystick Announced for the PS3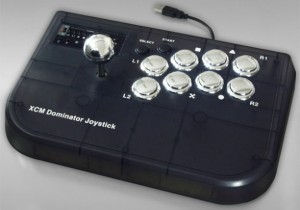 Where you the Arcade King of yester-year? Well, with the newly announced XCM Dominator joysitck you can rain down those furious combos on your foes! This pure old-school peripheral for your PS3 offers six control buttons and a navigational stick. Also it comes with programmable rapid fire and macro modes that can store 20 commands, which will surely make those tricky combos a blast to pull off!
The XCM Dominator has only being announced for the US so far, so Europe and the rest of the world with either have to wait or order it from US sites. It will cost $89.99 and will be released next week.
Psp downloads -
Download Psp Games, Psp Movies, Psp Tv Shows, Psp Software, Wallpapers.
more Psp downloads -
Millions of Psp games, fast game downloads