Today we witness the release of one of the most highly anticipated games of the decade; Final Fantasy XIII. This title was actually first teased at way back in 2006, so the long road to release has been staggering. Well, that wait is finally over and we can all sit down to what will surely be the gaming event of the year.
Released in December over in Japan, Final Fantasy XIII has actually amassed a little controversy since its unveling, and the reviews received for the game haven't quite been the straight aces developers Square Enix were hoping for. The main reason for this is that Final Fantasy XIII has quite drastically revised the fundamental gameplay associated with the franchise, and indeed the RPG genre as a whole. Gone are NPCs, interactive towns and an instantly open world.
Instead, Final Fantasy XIII is a lot more linear and story driven. Players follow quite a tightly set path for the first 25 hours or so of play. Following this, the gameplay opens up and players are free to follow their own choices a little more. This has been a major gripe amongst some, whereas others welcome the more focussed and cinematic approach. It really does depend on your preference.
One element which has been universally applauded is the combat system, which is made up of an innovative mesh of X and XII. Players are now able to 'stack' actions, and the more you can stack increases as you level up. Furthermore, in Final Fantasy XIII there are various different roles your characters can play, such as healer and tank, and gamers are free to shift these roles during fights.
It goes without saying that the graphics in this title are breathtaking. Presentation has always been Square Enix's strongpoint, and the franchise has always offered top range visuals. Being the first of the franchise to hit the next gen consoles, Final Fantasy XIII is, without a doubt, the best looking videogame ever. The cut scenes are so detailed and beautiful you'll want to stare at them all day, and the in-game graphics are good enough to rival the FMVs of lesser games.
Throw in an undoubtedly epic storyline, and you have the biggest game of the year. It may be a little different to what you're used to, but overall Final Fantasy XIII is just what everyone's been waiting for. Masterful combat, achingly beautiful visuals and a guartenteed 60+ hours of gameplay mean Final Fantasy is back with a vengeance. Let the adventure begin.
Recently the Internet saw the debut of the first fully English Final Fantasy 13 trailer. It was revealed as part of distributor Square Enix's 'lucky 13' project, in which they have vowed to reveal fresh data and promos on the 13th of every month leading up to release of the game.
As the title is due to hit western soil on March 9th 2010, this fresh Final Fantasy 13 trailer is to be the penultimate promo we receive, before February's final 'lucky 13' day. As already discussed, this comprises the first full trailer in which the cast are totally voiced by English speaking talent. We've been treated to leaked pieces of their voices here and there, but this Final Fantasy 13 trailer delivers the full show.
Motomu Toriyama, the director of Final Fantasy 13, has stated that the English copy of the title is now nearly complete, with just final mastering sessions to see to. As anticipation tops new heights, Square Enix are content to drip feed us info in their infamous style. This latest Final Fantasy 13 trailer also includes the English theme song, performed by Leona Lewis. The producers are clearly eager to make use of all of the big names when it comes to this project.
And so with a while yet before the title crashes into our lives, this latest Final Fantasy 13 trailer is ideal to keep you on the edge of your seat a while longer. Packed full of the gorgeous visuals we've come to expect from Square Enix, along with displays of amazing gameplay, it looks like the long, long wait is definitely worthwhile!
So, what's the biggest PlayStation 3 report from the Electronic Entertainment Expo 2009?
Final Fantasy XIII? Old news. Besides, it is not even exclusive to the Sony PS3 anymore.
God of War 3? Everyone knew it was coming, sooner or later. Also, a recording of Kratos ascending the back of a Titan has been making the rounds since late in 2008.
Gran Turismo 5? Barely. The Prologue has been in the marketplace for more than two years now.
The most important piece of PS3 news from E3 is something that was only discussed in passing inadvertently or accidentally in the arrival of footages for Final Fantasy XIII.
The most important PS3 stories from E3 is this : Final Fantasy XIV is DEFINITELY coming in 2010. Some still shots of the game were shown, and they look fantastic!
Final Fantasy XIII is booked to be released stateside in spring of 2010. The question arises: would not both Final Fantasy installments cannibalize each other? After all, isn't it foolish to release two products and make them struggle with one another for a similar audience? In fact, Final Fantasy XIV is balanced to be another great MMORPG for Play Online.
To fully appreciate the scale of this PS3 report, it has to be noted that Final Fantasy XIV is the first ever console MMORPG. Final Fantasy XI is also the first MMORPG to go cross-platform, appearing on the PS2, the computer, and the Xbox 360. It remains a highly favored MMORPG to this very day, more than seven years from its original release.
From the passing trailer that was shown, folks appeared to be convinced that Final Fantasy XIV is more true to the spirit of the series than Final Fantasy XI ever was. Whether or not it is an exclusive, or it is simply a timed exclusive, is yet to be seen. But the sheer impact of this PS3 report cannot be denied: people will be logging on 2010 solely to complete their Final Fantasy experience.
Download Games -
Unlimited Games Downloads
Copy your video games -
Make Back Up Copies Of Your Favorite Video Games
Satellite TV on Your PC - Get over 3000 STATIONS on your PC or Laptop! -
Instantly Turn your Computer into a Super TV


For RPG fans, the Nintendo DS is a truly a gift. The Super NES used to be the home for console RPG titles that have caught the public imagination. With the passing of the expounded system, RPG titles migrated to the Playstation, and afterwards, to the Playstation 2 where they have experienced what many believe as their glory days. However, with the present generation of consoles, JRPGs have taken a smash. None of the currently available consoles supply a rich library of RPG titles, leaving fans of the genre hungry and desperate.
Thankfully, the Nintendo DS has come to save us. The Nintendo DS has become the home of JRPGs in the present computer gaming age. Just take a look at the following, original JRPGs available for the system :
- The World Ends With You. This title is arguably the toughest JRPG released on the Nintendo DS. The World Ends With You, generally abbreviated as TWEWY by fans, makes use of both screens of the NintendoDS, both in the exploration and the combat phases of the game. TWEWY is also one of the few JRPGs that are set in contemporary time. The fashionable presentation makes this wonderful title really stand out as not only one of the best JRPGs on the NintendoDS, but also as one of the best and most polished games for any console.
- Final Fantasy Tactics Advanced. Not particularly a standard JRPG but a strategy RPG. This turn-based title is a direct follow up to the first Final Fantasy tactics, and brings more of what fans have come to expect- never a bad thing.
- Final Fantasy XII : Revenant Wings. The tale follows our merry band of sky pirates in their continuing quests, saving the world from impending peril.
- Rune Factory 2 : A Fantasy Harvest Moon. The Harvest Moon series has often been a fave among RPG fans, mainly because it's something different: it simulates real life. With Rune Factory 2, the Harvest Moon series takes on the usual JRPG conventions and produces a NintendoDS game that's as familiar as it is unique.
- Rondo of Swords. Rondo of Swords is a very original plan RPG with a totally different kind of combat system, making excellent use of the touch screen functionality.
- Blue Dragon DS. Originally published for the Xbox 360, Mistwalker's flagship property makes its debut on the NintendoDS. The Blue Dragon story is rendered in old school JRPG style that fans of the original, as well as new players, will really enjoy.
- Valkyrie Profile : Covenant of the Plume. A retelling of the original Valyrie Profile which first appeared on the PS2. This time, however, rather than viewing the story in the eyes of Odin's infantryman, you will be viewing the tale in the eyes of the antagonist in the first title, Wylfred.

Nintendo DS Downloads including: Games, Music, Movies, Software and Much more. A complete database containing everything that you would ever need for your Nintendo DS.-
Daily updated with the latest Games, Movies, Software and Media.
What are the Sony PlayStation 3 games to keep a look out for in 2009-2010?
1. God of War 3. Kratos is coming back for the last adventure - so asserts Sony. Expect Kratos' last adventure, and ironically his first on the PS3, to bump the boundaries of what the console can do.
2. Trico. Think of the first Ico mixed with Shadows of the Colossus and you will get an idea of what this game is all about. Trico features a boy who, rather than cooperating with a damsel in distress, has to work with a giant half-breed of a cat and a bird. Scaling the giant half-breed is much akin to scaling the titans of Shadows of the Colossus, only this time, you will be climbing the body of a buddy rather than a foe.
3. Metal Gear Solid : Rising. Not actually an exclusive, but serious news however. The latest installment in the MGS franchise will incorporate Raiden - who became an instant fan favorite in MGS4 by having his entire body transformed into cybernetic parts so that he can become a badass ninja.
4. The most surprising announcement in E3 2009, Final Fantasy XIV is coming in 2010. It's a Sony PS3 exclusive and it will be an MMORPG, very similar to Final Fantasy XI.
5. Uncharted 2: Among Thieves. Uncharted 2 is the melting pot of many Playstation 3 games, and even some Xbox 360 titles. It features the exploratory and platforming elements of Tomb Raider, the cover system of Gears of War, the environments of MGS4, and the multiplayer excitement of Killzone two. Sold!
Download Games -
Unlimited Games Downloads
Copy your video games -
Make Back Up Copies Of Your Favorite Video Games
Satellite TV on Your PC - Get over 3000 STATIONS on your PC or Laptop! -
Instantly Turn your Computer into a Super TV


Even the die-hard fans would agree, the SonyPlayStation 3 has been trailing the Nintendo Wii and the Xbox 360 in general sales since the day the PS3 was launched. Sony promised consumers that it will regain the market leadership by the end of 2007 - a leadership it once enjoyed with the Playstation 2 ( PS2 ) - but it didn't happen, mainly because of the lack of console-defining exclusives. Sony guaranteed clients that 2008 will be the PS3's year, but this did not materialize, notwithstanding powerful showings from Metal Gear Solid 4 (MGS4) and Little Big Planet.

And now, Sony has once again promised that 2009 will be the glory year of the PS3.

Its patrons are becoming impatient. Industry leaders believe that 2009 is the "make or break" year for the PS3. 2009, they are saying, is the year which will either mark the PS3 as a deserving entry to Sony's series of console excellence, or brand the PS3 as a market failure despite its clearly superior engineering.

For 2009, the PS3 is banking on 5 key titles that it hopes will ultimately bring the console to the head of the sales charts. These games are:

1. Killzone 2. Released last February, Killzone 2 - one of the PS3's most hyped games, that the industry has enthusiastically awaited since 2004 - is well on its way to saving Sony's reputation as a pace-setter in the Playstation game market. The title sold 2,000,000 copies on its first month, a feat that is actually entrancing for a game which is exclusive to a single console.

2. God of War 3. Since its first installment, Kratos has quickly become the poster boy for Sony, and God of War has quickly become the flagship title for the company's gaming division. Remaining a PS exclusive, the franchise remains both Sony's secret weapon and saviour, always guarenteed to bring in phenominal market.

3. Final Fantasy XIII. The PS3 lost big time when Square-Enix decided to publish FFXIII on the Xbox 360 as well, at least in areas outside Japan. The following installment of the blockbuster Final Fantasy series will continue to be exclusive to the PS3 in its country of origin, and this could definitely help boost the sales for the console. Outside Japan, FFXIII may still win some console sales, as the Final Fantasy franchise has long been related to Sony's machines and given the long playtime provided by the game, issues on the Xbox 360's engineering reliability may force buyers to pick the PS3 version.

4. Uncharted 2: Among Thieves. Its predecessor, Uncharted: Drake's Fortune, was a dark horse entry, exclusive for the PS3, which wowed casual gamers with fleshed out, likeable characters and immersive gameplay. The follow up, which is claimed to combine elements of Gears of War, Tomb Raider, and FPS multi-player madness, will be even better than the original, and now that gamers know to look out for it, the title looks set to bring in some serious business. Gamers are excited about Uncharted 2, and this will reflect on the PS3 console sales.

5. Massive Action Game (MAG). Forget Resistance two's 64-player team death matches. Prepare for a very wide scale war with MAG, one which will involve up to 256 players at the same time. Little is understood about the game, however. If it lives up to its guarantees, it can be the PS3 title which will make other FPS multi-player games outmoded. If it doesn't, it is going to be the Kane and Lynch of 2009.

Will these games eventually catapult the Sony PS3 to the throne it once owned unchallenged?

Only time, and your good business, will tell.

Download Games -
Unlimited Games Downloads
Copy your video games -
Make Back Up Copies Of Your Favorite Video Games
Satellite TV on Your PC - Get over 3000 STATIONS on your PC or Laptop! -
Instantly Turn your Computer into a Super TV


The Nintendo Wii continues to bow to fan requests by porting popular games from the company's other consoles onto that system.The latest in this line is a fresh port of Final Fantasy Crystal Chronicles: Echoes of Time, originally released on the DS. Owners of the Wii version will be able to play online alongside DS users in an impressive display of cross-console interactivity. One major downside is that the Wii port will not be making any graphics enhancements to the title. Echoes of Time plays like a classic RPG, bringing all elements of the genre to bear in a world-spanning adventure. Expect to level up, expand your party and train for new skills as your quest grows ever more perillous.

Both the single player and multiplayer versions of this game bring great playability. Those interested in focussing on the storyline are betest off sticking to the immersive and epic single player, whilst players wanting to pit their skills in the online arena will be catered for accordingly.

But one thing you may be curious about is how they solved the problem of the two screens that are required to play the DS version. There are still two screens in the Wii version, side by side. You can customize each screen's size, navigating the various options by using the pointer rather than a stylus; it's as simple as that. The Wii version also irons out a few creases in the general flow and gameplay areas, along with almost cutting out any load times.

Many thought that porting a dual screen, handheld game to a console would pose too many problems to be a success, but Square Enix have proved them wrong yet again. Despite a lack of graphical edge, Final Fantasy: Echoes of Time on the Wii brings the same great RPG experience from the handheld arena and offers it to the wider gaming community.

Download Games -
Unlimited Games Downloads
Copy your video games -
Make Back Up Copies Of Your Favorite Video Games
Satellite TV on Your PC - Get over 3000 STATIONS on your PC or Laptop! -
Instantly Turn your Computer into a Super TV


Sony's PSP had a pretty dismal year in 2008, with a slew of take-it-or-leave-it games which nonplussed the consumers and critics alike. The year was only barely saved by Crisis Core: Final Fantasy VII, which almost single handedly made up for the poor selection of games throughout the rest of the year. The problem was so obvious that even Sony itself admitted to it, and have resolved to correct the problem throughout 2009. There are definately a few exciting and promising titles to watch out for, and here we list the top three;

#3: Resistance: Retribution
Resistance was a massive hit on the PS3, and excitement has been rising ahead of the PSP counterpart, Resistance: Retribution. Taking the action onto the handheld arena, the gameplay moves from first person to third person, probably a good thing as thus far the PSP has struggled with crafting a decent FPS.  The game includes multiplayer functions for upto eight gamers, and utilizes a new function known as PSP Plus, allowing a connection of the PSP to your TV screen and use of a PS3 joypad to play through the game- a welcome nugget of news for those regarding the PSP as inferior medium for shooters. Add to this the popular gameplay and storyline of the franchise and Retribution could be just the thing fans of shooters could be looking for.
#2: Kingdom Hearts: Birth By Sleep
Since its announcement, Square Enix's Kingdom Hearts: Birth By Sleep has garnered a great deal of excitement. Part of the massively popular franchise which combines the Final Fantasy-esque Square Enix characters with the Disney heroes and villains, this game is the first to  come to the PSP. Offering a new trio of heroes, Birth By Sleep is actually a prequel set about a decade before the first Kingdom Hearts. Gameplay looks set to follow the same pattern as earlier titles, with the story shifting and interchanging between the three protaganists. If you're a fan of the series, this looks set to be an essential purchase, and you just know Square Enix will be pouring class and style into it.
#1: Dissidia: Final Fantasy
Another Square Enix title, Dissidia Final Fantasy is THE game everybody's talking about for the PSP right now. Looking like a Final Fantasy version of the Super Smash Bros, Dissidia mixes Beat 'Em Up with platforming, giving rise to a unique gameplay style which sees your combatants battling across various landscapes and platforms in gravity-defying mayhem. Add to this elements of strategy and RPG (characters can level up, unlocking new skills and items) and Dissidia seems like the perfect package. Taking the main    hero and villain from each Final Fantasy game so far, this really is a fans dream come true, as you can finally pit Cloud versus Squall to see who really is the best! Hopefully we'll be seeing Final Fantasy: Dissidia in the Autumn, and it really can't arrive quick enough.

Psp downloads -
Download Psp Games, Psp Movies, Psp Tv Shows, Psp Software, Wallpapers.
more Psp downloads -
Millions of Psp games, fast game downloads
Top PSP Games
Sony was not kidding when they admitted that their platforms are experiencing a significant shortage of good games. You might say there's not much in the way of PSP games development going on right now. However, here are three of the best that still make the PSP a commendable hand held console.
Wipeout Pulse, the first of our three, is the PSP sequel to the over the top racing game Wipeout Pure. Though this follow up provides no extreme changes to the principles of Wipeout, the same intense racing style has been polished until it positively shines, and comes with online multiplayer options to boot.
The racing in Wipeout Pulse is performed in slick, futuristic vehicles moving at extreme speeds. The singleplayer campaign consists of completing tournaments and challenges in order to unlock new ships, race modes, etc. With so many races to complete, it's likely that it will take 10 to 15 hours for you to finish them all; a commendably large gaming time for a racing game.
In addition to racing tracks from past installments, there are a total of twelve new tracks. Some of these feature magnetic strips that will lead you to do such things as loop around, drive along inverted lanes, and even take you over sheer drops. This and other adjustments, such as the ability to play against seven other people locally or around the globe due to online multiplayer options, make Wipeout Pulse one of the best games the franchise has seen.
Next up we have Secret Agent Clank, a spinoff of the main Ratchet & Clank series. The story begins to unfold as Clank witnesses his partner Ratchet stealing a magnificently gargantuan gem from a museum. From then on the game takes the guise of a James Bond flick, with plenty of bizarre twists and unlikely encounters, as Clank attempts to prove Ratchet's innocence and get to the bottom of what appears to be a much larger scheme.
Over the course of the game, players take on the role of three characters: Clank, Ratchet, and Captain Qwark. Clank's levels are the main attraction, as they allow you to employ stealth and martial arts to get the job done. The neat thing about Clank's stealth mechanics is they are very forgiving and mostly optional. Ratchet's are probably the least fun overall, but they shake things up with some serious shooting action.
The game could easily take you hours upon hours to complete, and due to the challenge mode which takes you through the game against harder enemies, you will want to come back to it more than once.
Finally, there is Crisis Core: Final Fantasy VII, arguably the best PSP game that has ever been available period. It's also been called one of the best Japanese RPG's in years, and I'm quite inclined to agree.
The star in this Final Fantasy spin off is teenage spiky haired hero, Zack. A teenage, spiky haired protagonist in a Square-Enix game? Who would have thought, right? But Zack comes across as a very authentic character who experiences many believable developments and changes over the course of the story. It's what Square-Enix does best. Not only that, but they have pulled it all off while implementing an action-rpg combat system. Using this system, you can attack, block and evade enemy attacks, and use spells and abilities all by pressing buttons in real time.
The innovative DMW systems added to the combat is also a master stroke. Taking the form of a stylised slot reel, the DMW spins constantly throughout your fights, and aligns periodically to grant mini cut scenes empowering Zack or granting additional attacks. It is this addition that prevents the combat from being dull and repetitive, a mistake Square Enix seems to have corrected since Dirge of Cerberus.
But most of all, the world that Crisis Core presents is that of characters and environments that will move you, as great Square-Enix games are known to.  Crisis Core will resonate most strongly with those well versed in the earlier FF7 games, but is also a great standalone experience.
Psp downloads -
Download Psp Games, Psp Movies, Psp Tv Shows, Psp Software, Wallpapers.
more Psp downloads -
Millions of Psp games, fast game downloads
Here at Video Game News Blog we have been trundling the web to bring you what we think will set your gaming experiences in 2009 on fire! Here is the second part of our Most Anticipated Games of 2009.
Ghostbusters (Windows, Xbox 360, PS3)
Dan Aykroyd? Check. Bill Murray? Check. Harold Ramis? Check. Ernie Hudson? Check. What more could you want? The original Ghostbusters from the cult 1984 film of the same name are here in what write, Dan Aykroyd, describes as "essentially Ghostbusters III". The story for Ghostbusters the game is written by the writers for the film, Dan Aykroyd and Harold Ramis. The best part of the game is you get to join the Ghostbusters a new recruit, testing out Egon and Rays new equipment. The story is set 2 years after Ghostbusters II and with the original creators and writers, as well as the cast, this should definitely be a worthy Ghostbusters storyline. The reason this game is on the list is two-fold, I am a Ghostbusters fan and also this game nearly didn't make it on to the shelves. After Activision and Blizzard merged, Ghostbusters was one of the games to be dropped. Luckily Atari where there to step in and to publish the finished game. Just remember, don't cross the streams!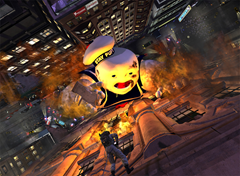 Gran Turismo 5 (PS3)
What would a Sony console be without a version of Gran Turismo released for it? Not a very good one. So far the PS3 has had the lacklustre Gran Turismo 5 Prologue, that at first whet our appetite but in the end just became a visual feast more than a next generation driving simulator. Gran Turismo is stated to having near photo-realistic graphics and superb attention to detail with the cars (this I can believe, as in an interview with Polyphony Digital they said it takes a minimum of a week to model just one car) and unparalleled driving physics. Could this really be the Real Driving Simulator the series claims to be.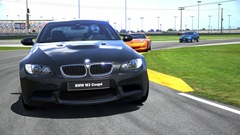 Halo Wars (Xbox 360)
The success of the Halo franchise on the Xbox and the Xbox 360 has rocketed Microsoft into one of the leading console manufactures and publishers. Halo 3 was one of the fastest selling games of all time. Now, Halo is taking a new direction into the realms of Real Time Strategy with Halo Wars, developed by Ensemble Studios. This Xbox 360 exclusive sets to change the way RTSs are played consoles and to change the opinions of RTSs belong on a PC with a mouse and keyboard. Halo Wars has a huge chance to be a massive success in 2009, with the popularity of Halo being so great, but also this is Ensemble Studios last game and they will want to go out with a bang.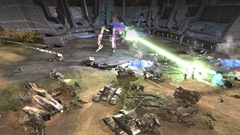 Final Fantasy XIII (PS3 and Xbox 360)
The most shocking news of E3 was when Microsoft and Square Enix announced that Final Fantasy XIII will be coming to the Xbox 360 in North America and Europe. Barring all flame wars on whether this is a good thing or not, Final Fantasy XIII will still be a great game and one of the most anticipated games of 2009. The success of the Final Fantasy franchise in the western world started with the release of Final Fantasy VII on the PlayStation and with XIII being released on the Xbox 360 in the West will mean more people will enjoy the delight Square Enix will produce. No doubt the graphics will be breathtakingly superb and the story, as with so many RPGs, will be full of twists and turns, as well as heart stopping moments. Final Fantasy XIII has all the makings of being one of the best games of 2009 and will be set to delight JRPG fans around the globe!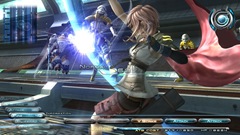 Diablo 3 (Windows)
Blizzard again grace the most anticipated games of 2009 list, this time with Diablo III. The secret project they were working on and us fans were hoping was coming, was finally confirmed at 2008's BlizzCon to massive rapture. Gamers will be delving into the depths of Hell to battle demons and the like to end the madness that plagues the Diablo world. Three of the five classes in Diablo 3 have been unveiled so far - the Barbarian, Witch Doctor and the Wizard - and this time players can choose the gender of their character as well. The graphics have taken on a massive overhaul from the last incantation and the art direction looks super awesome (though that is a matter of opinion and various petitions have been created to make it more "gothic"). Blizzard again look to have a sure fire winner with Diablo 3 and it is sure set to entertain me in late 2009.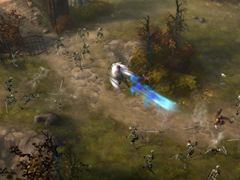 Download Games -
Unlimited Games Downloads
Copy your video games -
Make Back Up Copies Of Your Favorite Video Games
Satellite TV on Your PC - Get over 3000 STATIONS on your PC or Laptop! -
Instantly Turn your Computer into a Super TV